You made up your mind; you want to buy the best keyboard around.
Now, there are a million brands out there working hard to be the answer to your needs. Three of them actually stand out: Yamaha, Casio, and Roland. I have been playing long enough to know which the best brands are to spend your money on depending on your budget and playing skills. In this article, I will share all my knowledge with you.
When I get the question: "Yamaha, Roland, or Casio; who makes the best keyboards?" my answer is always that it depends on what you are looking for and the main reason you are looking to purchase.
Casio is the best option for beginners and then the options divide.
Those who are looking for a modern sound, synthesizer specs, and unique features, should definitely choose Roland. If the sound-searching quest goes towards sounding as close to an acoustic piano as possible adding some cool features, then Yamaha is the best choice.
Let's take a closer look at the three brands that changed the way we see keyboards forever.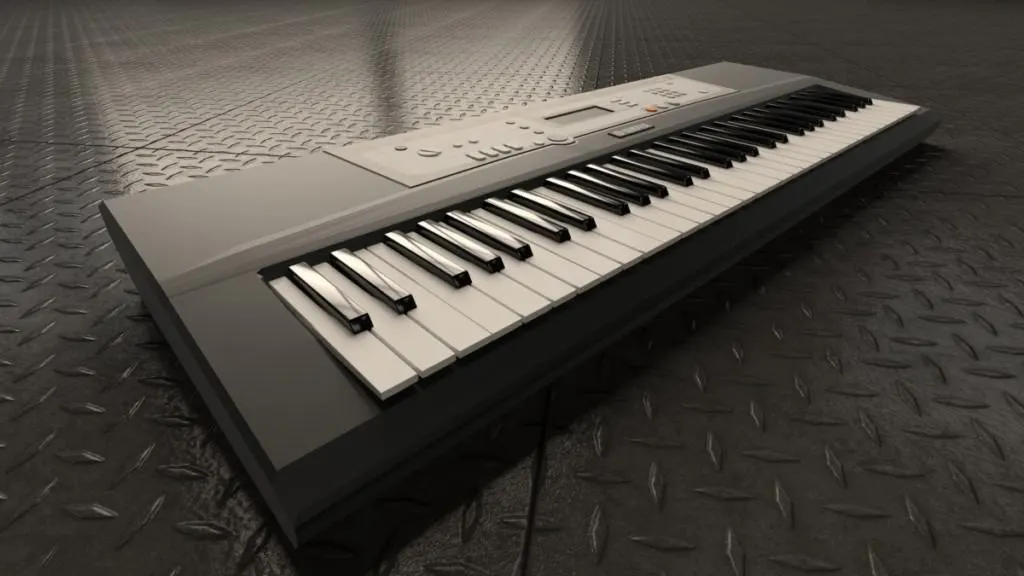 Yamaha Keyboards Reviewed
Yamaha is a Japanese brand that started way back in 1887. Also, Yamaha is today the largest piano maker in the entire world.
They have diversified their product array widely and the astonishing fact about Yamaha is that they excel in every category. They build state of the art motorcycles, pianos, keyboards, wind instruments, percussion instruments, string instruments, and studio gear.
In fact, not seeing a pair of Yamaha HS-5 studio monitors in a studio control room is kind of weird.
About Yamaha Brand Keyboards
Yamaha is not only the largest piano manufacturer but the largest musical instrument manufacturer in the world.
Since the introduction of their jaw-dropping high-quality pianos, the brand went hard into arrangers, synthesizers, silent pianos, and keytars.
With the same vow of excellence, they started business in the 19th century; the company still invests largely in R&D and is never out of the current trend if they didn't create it themselves.
Yamaha currently has 28,112 employees which helped them create 3,673 million dollars of revenue this year from a wide variety of products. For example, fun fact, did you know that Yamaha manufactured high-end archery equipment and accessories? They discontinued the line in 2002 after 5 Olympic gold-medal archers won the award with their products.
The Yamaha Profile
A brand's profile is always something that gets built into a product at the time.
In the case of Yamaha, they are the absolute best in their field which is classical piano sounds.
They even launched some acoustic pianos with modern digital features in a sort of hybrid called TransAcoustic. This is the segment of the market in which they are not only leaders but also trend-setters; the innovational benchmark.
When it comes to the state of the art synthesizers, new voices, and revolutionary technology, Yamaha are not as well-positioned.
In fact, some of the market they lose in this ground is for being way too conservative.
If you go to a music store and stand next to a window showing synthesizers you will very likely spot which are Yamahas because they should be the most sober-looking ones.
I mean, the Montage line is pretty amazing, but it looks like a digital piano rather than a synthesizer. The monochrome layout of the Yamaha MX88 doesn't help either.
Yamaha is a serious piano builder that excels in digital pianos. The heritage coming from the acoustic pianos really leveled up the game for them. You can hear the centuries of work in each Yamaha product with a unique sound.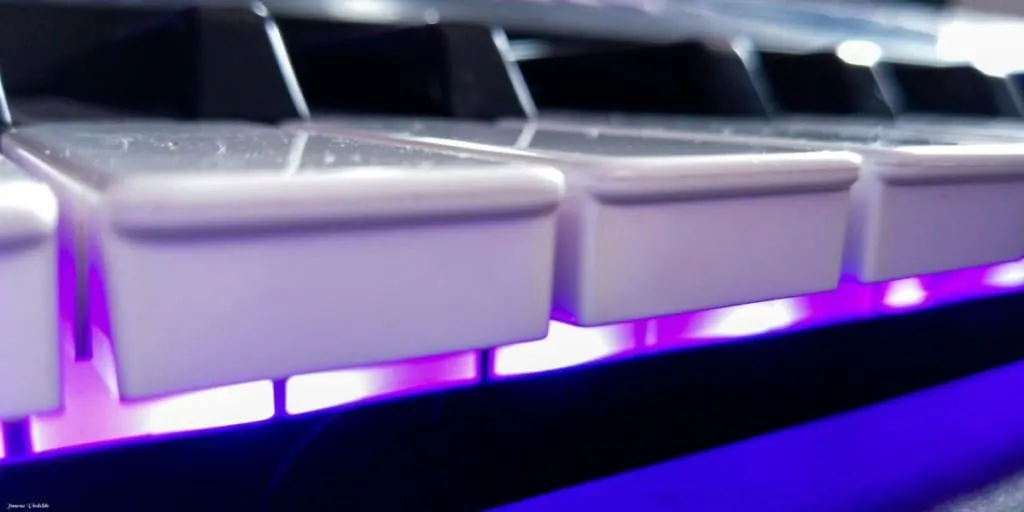 Which are the highlight products?
Let's divide this into sections.
· Yamaha Portable keyboards – Entry-level 61-keys keyboards are called PSR Range in the Yamaha realm. My personal favorite is the Yamaha PSR-E373. Check it out here on Amazon
The first thing is that it is a sensitive keyboard which is great to understand how to play with intention rather than just pressing keys down. I love the "Keys to success" lessons, USB capability, AUX-in, and accompaniment styles. The overall EQ is great for some final tone-shaping as well.
The only con of the PSR series is that it feels a little too serious, like "the real deal" which is more than fine by me but it is not so appealing on children which are the primary target of this series.
· Yamaha Arrangers Workstations – I guess their flagship, the Yamaha Genos is the best model in the line. Although that might be true, it is not my favorite. To me, the Yamaha PSRS-775 is a very affordable, feature-packed, great-sounding workstation. If you are a music composer you need to let arranger workstations into your life. The sampled instruments, rhythms and voices sound superb. You even get the chance of plugging in a microphone or a guitar. Finally, the USB capabilities let you do almost anything you can think of with it.
· Yamaha Stage Pianos – Stage pianos are for piano players to play live. They are meant to be an all-in-one solution that requires no extra processing. While the market is not dominated by Yamaha (at all), they have an amazing stage piano called Yamaha CP88. It has more features than most out there and a great piano sound along with some modern features. You can check out this video to see a Yamaha employee demonstrating each sound. To me, it is a great incarnation of something close to a NORD stage but more piano-oriented.
Please note the Yamaha CP88 is the updated version of the CP1
· Synthesizers – Yamaha is trying to get into unknown territory here. Yamaha are not best-known for synthesized sounds. That being said, they are also pioneers in this ground with some of their 70s glories. The catch is that the brand took a different direction and hence, synthesizers are not associated with Yamaha at all. The Yamaha MOXF is my favorite for the studio because it has extensive DAW capabilities. It is a middle ground between a MIDI controller and a very capable stage synthesizer. I particularly love the fact that you can use a flash memory over the legendary Motif XF sound engine.
Reasons To Choose A Yamaha Keyboard
Who should buy a Yamaha keyboard? In my opinion, it is not at all a beginner's treat. It is not a synthesizer brand either. Yamaha is definitely the best brand in the world today to buy your digital piano with 88 keys and that grand piano sound. A magnificent product is the Yamaha CP88 which embodies most sounds you can ever want.
I have also written an article on digital piano maintenance. You can find it here.
Casio Keyboards Reviewed
Most of us who play keyboards started out with a Casio.
In fact, if you had music lessons growing up at school, you probably had them on a Casio. The company was founded right after World War 2 in 1946 and has never stopped growing ever since.
As you might know, they not only manufacture keyboards, they are very well-known for manufacturing watches, calculators and cameras as well as projectors. In fact, the first keyboard was only released in 1980 when the brand was already well-established in the market.
The Casio Brand
Casio is another huge Japanese corporation.
By 2017 it employed 12,287 people in the world and they made the company earn 2,953 million dollars of revenue that same year.
Unlike Yamaha, Casio does not manufacture acoustic instruments of any kind; in turn, they manufacture projectors, calculators and watches. While Torakusu Yamaha was a piano builder; Tadao Kashio was an engineer specialized in fabricating technology.
The heritage of Casio doesn't come from 19th century piano makers but from post-war electronic pioneers. This has a profound effect on the way that they address pianist needs.
The Casio Keyboard Profile
Casio is undoubtedly the most famous beginner-oriented keyboard maker in the world.
The Casio CTK series is in the heart of us all for being our very first black-and-white music-creation tool. Regardless of the country you were born, if you had music lessons at school (and didn't go to a very fancy institution) you probably had it on a Casio.
The brand's profile is so defined that they practically own the beginner segment of the market.
The key to this success is just how easy to use, indestructible, and affordable their keyboards are. For example, I still have my original Casio CTK-series that my children play on when they are bored with my "real instruments". Why will they sit at a CTK when daddy has an acoustic piano in the studio? The answer is very simple: the CTK is way more fun than the acoustic piano.
That was Casio's recipe for success: to make the most affordable entry-level keyboards that were packed with fun features for kids to learn how to play. They literally flooded the market with the perfect product to learn how to play the piano and started building from there. Since they went so hard into that segment, Casio will forever be trapped into that "entry-level" segment.
If you are looking for a digital piano on a budget, please check out my article on the best instruments available. You can read it here.
Which are Casios highlight products?
As I said before, their most famous keyboards are in the entry-level range; let's take a look.
· Portable keyboards – This is the line that brought most fame and recognition to the brand. My personal favorite is the Casio CT-X7000. It is the first one with touch-sensitive keys in the right price range. It is a total workhorse, virtually indestructible. It ages well and you can learn all you need for a first approach to the instrument. In case you didn't know, a sensitive keyboard respects the intention of the player. This means that the harder you play, the louder it will sound and vice versa. Coming from an acoustic piano, the harder you hit the strings with the hammer, the louder it will sound. This unit can work on batteries; it is very light-weight and makes a great first keyboard for anyone.
· Workstations – Although Casio's WK7600 is not as well-known as some of the competition, it is a very good arranger/workstation keyboard that will allow you to record on an SDHC card and then take it to your favorite DAW. Featuring a 17-track sequencer, 260 preset rhythms, and 820 tones, there is more than enough room to create at hand. It is not as powerful as the Yamaha version, but it isn't as expensive either. Casio's WK7600 might be the most complete in its price range. Also, the Casio WK 6600 is a good arranger keyboard with a huge color touch interface and over 1,100 tones to work with. For the price tag, these two are hard to beat.
· Stage pianos/digital pianos – The Privia as well as the Celviano lines are Casio's incursion into a territory long owned by Yamaha: digital and stage pianos with real key weight and feel. The Casio PX560 is my favorite of them all. It is a new addition to the line with an assortment of features you can check on this video that I think is really useful in the studio and the live situation. You can create a song using a number of MIDI instruments and then export it to a memory stick to use it somewhere else. The huge touch screen and the intuitive flow of the user interface are literally uncanny.
You Should Buy A Casio Keyboard if…
You are a beginner or on a budget.
Casio products are reliable, sturdy, and fun. If you want a keyboard for your children or you want to start playing, you should go for a Casio instrument without any doubt. Also, Privia, Celviano, and AP-series pianos with the dedicated wooden stand are very good.
Casio doesn't match other brands in sound, but they sure do in terms of finish and reliability at a fraction of the price.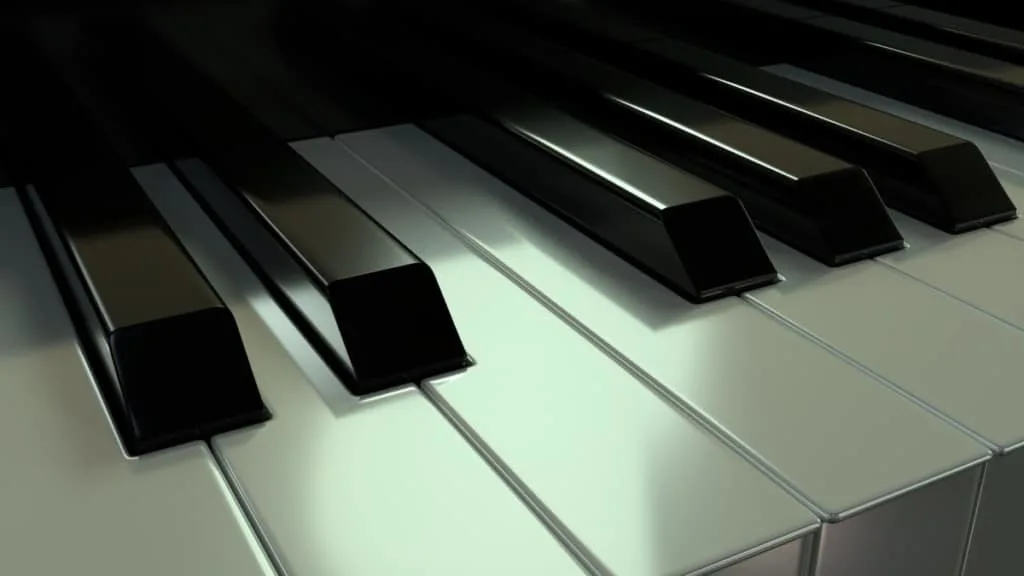 Roland Keyboards Reviewed
Roland is responsible for manufacturing the benchmark in many musical instruments.
For example, the TR-808 and 909 drum machines shaped the sound of a generation. Moreover, the Space Echo, the Roland Jazz Chorus and the huge array of Boss guitar stompboxes have been paramount to create sonic landscapes for musicians for decades.
If you were ever so lucky as to play through a Roland Space Echo, you know what I mean. Roland is a rising Japanese giant that has some amazing key products to offer.
The Roland Keyboard Brand
Relatively new to the market, Roland was founded in 1972 by Ikutaro Kakehashi, a visionary man who had no music training or knowledge.
He decided he would outdo his competition by investing in R&D for the hobbyists and the new generation of experimental musicians. His first product was a rhythm or drum machine. Without knowing very well how he set out the course to change an entire generation.
Roland's first synthesizer came in 1976. While all the competition was focused on how to make user interfaces simpler, Roland focused all the efforts in the creation of micro and nanotechnologies.
By the 1980s, the TR-808 was named the Fender Stratocaster of Hip Hop and can be heard in literally every record from that time.
Roland is by far the smallest and newest brand in this post with revenue of below 1 billion dollars and less than 5,000 employees worldwide. That being said, it is also the only one of these companies to manufacture only musical instruments.
The Roland Profile
Roland's products have always had a characteristic: they are high-end. It was a great move to commercialize pedals and other smaller items through a different brand.
This way, when you are seeing a cheap Boss pedal behind a window at a music store, you are not thinking of Roland, you are thinking of Boss. Boss is cheap and indestructible; Roland is high-end, expensive, and sounds beyond amazing.
The other side of Roland's profile is to be a cutting-edge innovator when it comes to R&D. the spirit of the founder still lives today and every year at the NAMM show, they present a novelty that didn't even occur to other companies as large as them.
Which are the highlight products?
Roland's microcosmos offers a wide array of high-end products.
· Portable keyboards – This is, perhaps, Roland's weakest link. They don't manufacture great beginner keyboards and the line they commercialize, the Roland GOKEYS series is just a little too much for starters. It makes a great keyboard for an upgrade when you come from a different brand, but in terms of user interface and teaching capabilities, it doesn't quite make it through. I think it is fun to use and comes in a cool red color, but that's about it from a beginner's point of view.
· Workstations/Arrangers – The E-series by Roland is a state of the art arrangers with a built-in sound system that actually sounds very good. My favorite in the line is the Roland E-09. It boasts full-on 64-voice polyphony along with a state of the art Roland effects processor and 70 drum kits at disposal. It doesn't have the fancy color touch screen some others do, but compensates in audio and build quality for sure. Finally, the cherry of the cake is the 16-track recorder. It is a great Roland product that is actually affordable.
· Stage pianos – Now, here's where it starts getting seriously interesting with Roland, when you go up in the price tags. My favorite is the Roland RD-2000. The best thing about this stage piano is that it is not only a state of the art powerhouse but also an ever-evolving one. The dual wave expansion slots assure you'll have a usable instrument in the years that follow (with that price tag, you better!). The dual sound engine and individual note-tampering software allow you to dial in virtually anything you want to play with. It is not the most affordable or lightweight, but it might be the most powerful stage piano in this review.
· Synthesizers – Hands down, the Roland Jupiter X is one of the best synthesizers I have ever played. First introduced in 1978, I was lucky enough to put my hands on several incarnations and can say that the newest version is the best yet. In regards to controls and user interface, it is not a beginner keyboard but if you know what you're doing, you can create an amazing amount of sounds with it. The best of it all is that everything is laid out in front of you in such a way that you can shape the sound on the fly as much as you want. Roland's synthesizers are great and to me, the Jupiter X is the best they ever made.
You should buy a Roland keyboard if..
You are an accomplished player in the search for new sounds and impeccable craftsmanship. If you are ready to spend the extra buck in taking home a state of the art, modern keyboard, then Roland is your best bet.
Yamaha Roland Or Casio Keyboard? The Verdict
The answer to the question in the title got a little trickier than expected, didn't it? Well, the thing is that each company tries to outdo the other two but maintains a segment of the market as their own.
To begin with, Yamaha is the best brand to buy a good, expensive, state of the art piano to play at home. They are sober, play amazing, and are the closest you'll get to a real piano without breaking the bank.
Casio owns the beginner segment and is slowly releasing some newer models like the Privia and Celviano lines not to compete against Yamaha, but to offer a good-sounding, more affordable choice to those who can't afford the real deal.
Finally, Roland is the best brand to buy for those who want to have a modern instrument loaded with a million features to create something new. Roland synthesizers are among the best in the world. On the other hand, Roland pianos are very good and not cheap, but to me don't offer the final sound a Yamaha does.
So, the final answer to the original question is: It depends on what you are looking for in a keyboard and what your budget is.
Happy playing!