AirPods are more than just cool headphones. They're also status symbols and fashion statements. When choosing what to engrave on them, you should take into account everything that they are to you personally.
Apple will engrave messages of up to twenty-two characters or emojis on an AirPods case. Some good things to engrave on an AirPods case could be contact information, an inspirational message, an inside joke or a birthday message (if it is a gift), or a favorite quote.
Any engraving that fits within these confines is engravable! Let's talk about some more ideas and what you should get engraved on your AirPods.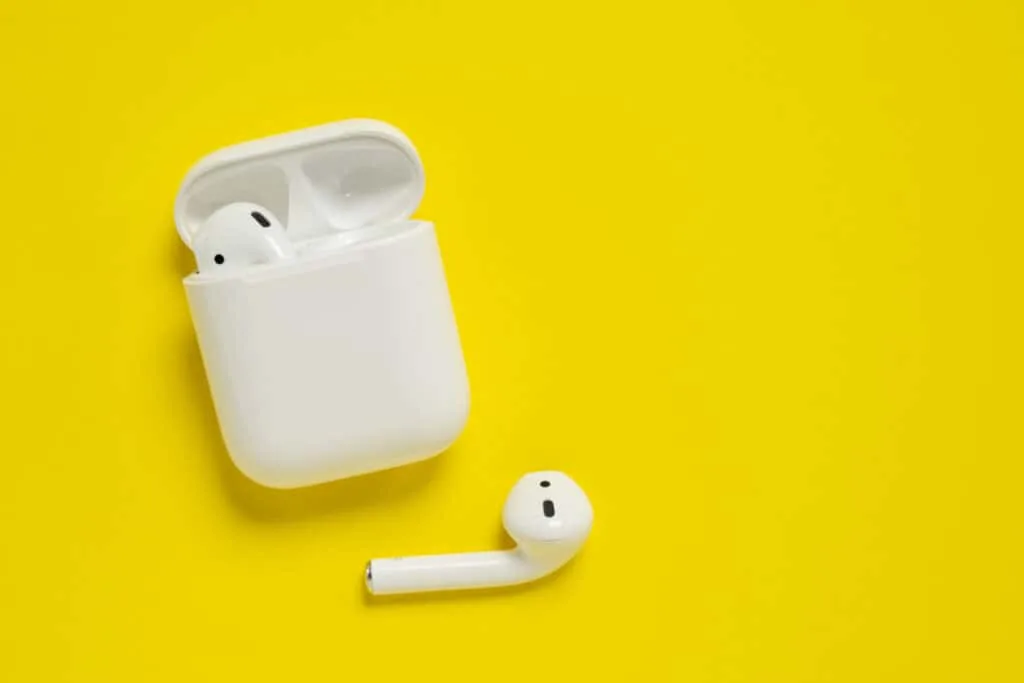 Common Engraving Ideas
When it comes to Apple, you really have so many options on what you can engrave on your headphones, however, Apple will only engrave capital letters, so you won't be able to get complete sentences engraved, even if you can think of one short enough to fit in the 22 character limit.
Apple will also not engrave swear words. But luckily there are still plenty of other things to get engraved!
Engraving Contact Information
This might be one of the cleverest uses of the engraving feature that we've ever seen. You can put your name and contact info right on your AirPods so that if you lose them, whoever finds them can call you on the phone to try and return them.
There's plenty of space on the case for a phone number or even a short email address, either of which could easily help a friendly stranger get in contact with you if they find your case in, say, a bathroom or at the mall.
Just a phone number or email is also ideal for engraving as they won't give away too much information about where you live or your name to any stranger who happens to find your lost AirPods.
Hometown Representation
If you're especially attached to your hometown, you could record your feelings on your AirPods case. Something like:
I❤︎Montreal
Tacoma Girl
Rochester Dog Walker
Huntington4Life
Reno or Bust
I Live In De Moines
Spokane or Nokane
Hamamatsu Life
Your area code
All of these things will remind you of the place where you live, or alternatively, they might remind someone else of their hometown or a city they enjoyed visiting. Most place names are fewer than twenty-two characters, so you can apply this idea to any place.
Your Name
There's always the tried and true classic of engraving the person who will be owning the object's name into it.
This ensures that other people who see the object don't accidentally take it thinking it's theirs. However, you could also engrave your name on a set of AirPods that you're buying someone else as a gift so they never forget you.
Identifying Emojis
If you live in a home where more than one person has a pair of AirPods, you could engrave your favorite emoji onto it, or an emoji that your family associates with you to help differentiate between the cases.
Some great options for easily identifiable emojis are the robot emoji for someone who likes science fiction, the unicorn emoji for someone who likes horses or fantasy, the space invader emoji for a gamer, or the skull emoji for your resident paleontologist.
You could also just put the first letter emoji of your name or your favorite number.
Check out this unboxing video of engraved AirPods from YouTube
Favorite Quotes
If you're a fan of a certain TV show or movie series and like to be reminded of that series often, then you might want to put a quote from that piece of media on your AirPods case to remind you of it from time to time. Some examples of quotes that fit in the space include:
Use The Force
Make It So
Praise The Sun
You Wanna Live Forever
As You Wish
All The World's A Stage
Some quotes end up being much too long and need to be cut down to fit in the space. However, a lot of them retain their meaning even in a much shorter form, so this works out fine.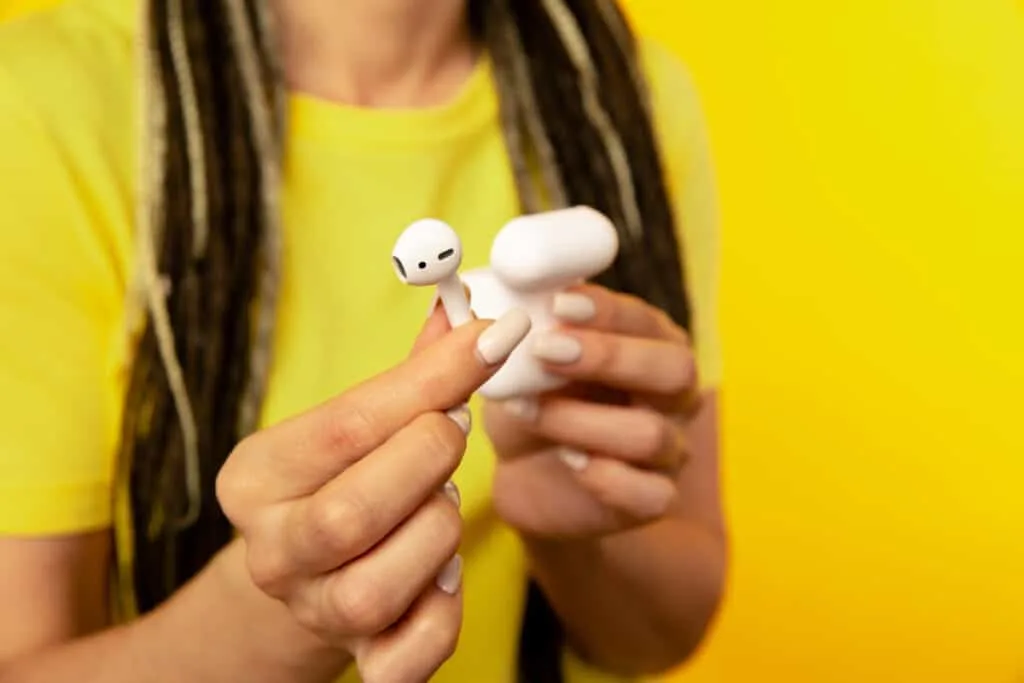 What Do You Write on Engraved Gifts?
A Birthday Message
Maybe these AirPods are a birthday present! If that's the case, you might want to add some birthday wishes to the AirPods case.
Be careful not to make them too specific, or the engraving will become outdated fairly quickly. For instance, if you write "Congrats on turning 21!" and the AirPods survive a whole year, the recipient will be reminded of the continual passing of time and might become uncomfortable at this.
Instead, you could add a message like
Adult!
You're getting older
High School Student
You Can Drink
Happy Birthday
Some party emojis (like a balloon or cake)
Or any other celebratory thoughts that may strike your fancy.
Airpods Pro is now available, I have written a comprehensive guide to help you decide if you should choose AirPods or AirPods Pro. There are various pros and cons to both.
This guide will help you decide if AirPods Pro is worth it for your circumstances and needs.
Inspirational Message
This one might be difficult to fit into twenty-two characters even with the help of compact emojis. However, with some work, we can put some great uplifting thoughts into that tiny space. For example:
Never Stop Trying
Believe In Yourself
There Is No Try
You Can Throw A Rock
People Love You
You Are Loved
Jump!
You get the picture. You have to keep it short, but you can fit a lot of sentiment into the tiny amount of space available if you really give it your all.
Inside Jokes
In-jokes can be a fun little way to bond with your close friend, and putting one on a gift like this shows people that you're thinking about them and remember the time that you've spent together.
We won't put a list of ideas here, but if you have good inside jokes to use, then go for it!
Which Emojis Can Apple Engrave?
Apple offers forty-five emoji options for you to choose from when engraving your case. They also let you engrave letters and numbers 0-50 in both light and dark options, making 199 emoji options in total.
You can get smiley faces, hearts, stars, animals, ghosts, robots, aliens, and even the poop emoji!
Not all emojis are available, but just go to AirPods on Apple.com, click on "Personalize them for free," and you will be able to see all of your options!
Can You Return Engraved Apple Products?
You cannot exchange an engraved Apple item to get something else, but you can return the item outright.
"The only exchange exceptions are personalized items (such as engraved iPhone, iPad, or AirPods) and Macs that have been custom-configured. These items cannot be exchanged in store; they can only be returned and your refund will be issued to the payment method you used on your order."

apple.com
So, absolutely you can return your engraved AirPods!