When purchasing a guitar you want a quality, American-made piece. With so many companies' manufacturing being outsourced to other countries, it can be difficult to tell if a product like a Gretsch guitar is American-made.
A custom shop in Corona, California builds all-American Gretsch guitars. After the company passed hands several times, Fender took over manufacturing and distribution. Factories in Japan and Korea now produce some Gretsch Guitars but not custom shop.
While most Gretsch guitars aren't produced in the United States, musicians still consider them some of the highest quality instruments.
Below you will learn more about the history of Gretsch guitars and where they are made today.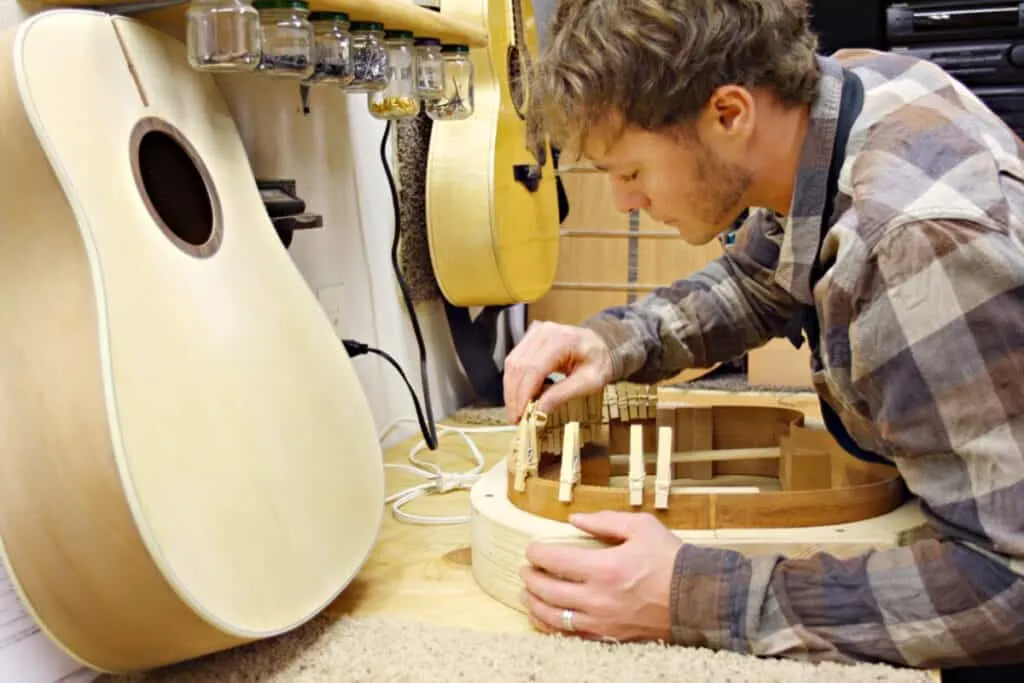 Gretsch Guitars: Where They Are Made?
When Gretsch was first established by Friedrich Gretsch, all of its instruments were produced in Brooklyn, New York. However, it has been a long time since Gretsch's production took place there.
There are several factories in Japan.
The Terada factory, located in Nagoya, Japan, was established in 1912. This factory builds pro-line Gretsch guitars and has since the 1990s.
The other two factories, Matsumomku and Fuji-Gen, combined with the Terada factory, build some of the highest quality Gretsch guitars since the early 1980s.
Other Gretsch guitar factories are manufactured in Korea, China, and Indonesia. These factories are primarily responsible for manufacturing Electromatic and streamliner Gretsch guitars.
There are two Gretsch guitar factories in Korea: the Samick and Peerless. According to some customers, these guitars don't have the same high-quality finish that the Japanese-made guitars do.
While foreign-made Gretsch guitars are still high quality, many prefer to have an American-made product in their hands. If you want an American-made Gretsch guitar, you can still get them!
To get an American-made Gretch guitar, you will have to order it from their Custom Shop.
The Gretsch Custom Shop is located in Corona, California. You won't find this shop in a big, freestanding shop. The Gretsch Custom Shop is in the upstairs of the Corona, California Fender facility.
Obviously, a custom guitar will cost more than a typical Gretsch guitar. That said, when you order an American-made Gretsch custom guitar, you get to choose every little detail. In other words, you could have the guitar of your dreams!
Check out this video by Gretsch on YouTube of the custom shop.
Who Works In The Gretsch Custom Shop?
The Gretsch Custom Shop is manned by three builders: Chad Henrichsen, Stephen Stern, and Gonzalo Madrigal. These builders have been making guitars for decades.
In this time, they have perfected their craft. Several of these builders are known for crafting limited edition pieces.
The Gretsch Custom Shop builders can be trusted to craft you high-quality, one-of-a-kind instruments.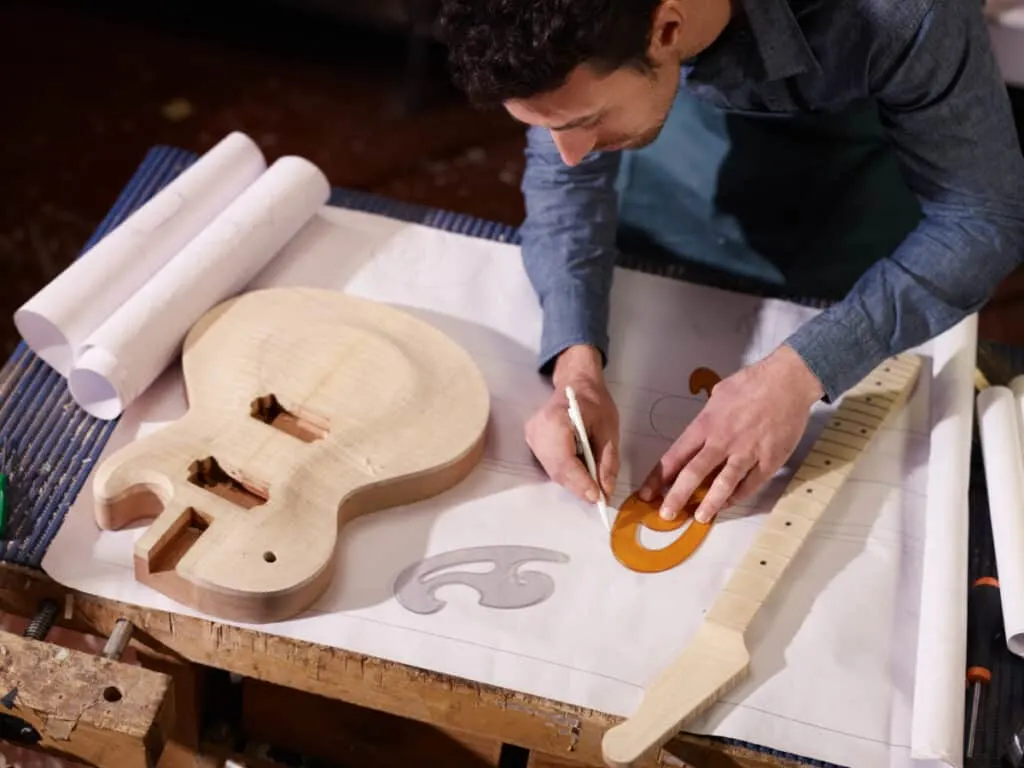 Where To Purchase A Gretsch Custom Shop Guitar?
Now that you know Gretsch custom guitars are made by trusted crafters, you're probably wondering where you can get them from. Take a look at the Gretsch Custom Shop Dealers below:
Rainbow Guitar – Tuscon, Arizona
Guitar Center Platinum – Hollywood, California
Truetone Music – Santa Monica, California
Wildwood Guitars – Louisville, Colorado
Chicago Music Exchange – Chicago, Illinois
The Music Gallery – Highland Park, Illinois
Sweetwater Sound – Fort Wayne, Indiana
Private Reserve Guitars – Kansas City, Missouri
Eddie's Guitars – Maplewood, Missouri
Bizarre Guitar – Reno, Nevada
The Music Zoo – Roslyn, New York
Street Sounds – Brooklyn, New York
Tone Shop Guitars – Addison, Texas
Lark Guitars – San Antonio, Texas
Cream City Music – Brookfield, Wisconsin
No matter where you live, there's a store that sells Gretsch custom guitars just a short drive away. Many of these stores also sell Gretsch Elites' entire line of instruments!
There are even a few stores that sell custom guitars in the United Kingdom and Germany. If you live (or are traveling) in Europe, visit the following stores to pick up your Gretsch custom guitar:
Guitar Village – Farnham, UK
Peach Guitars – Colchester, UK
Guitar Amp & Keyboard Store – Brighton, UK
Guitar Guitar – Glasglow, UK
Thomann – Burgebrach, Germany
While Gretsch guitars aren't currently produced in the United States, they have their roots in New York.
Gretsch's headquarters are still located in the United States. Next time you're in Savannah, Georgia swing by the Gretsch headquarters!
The History Of Gretsch Guitars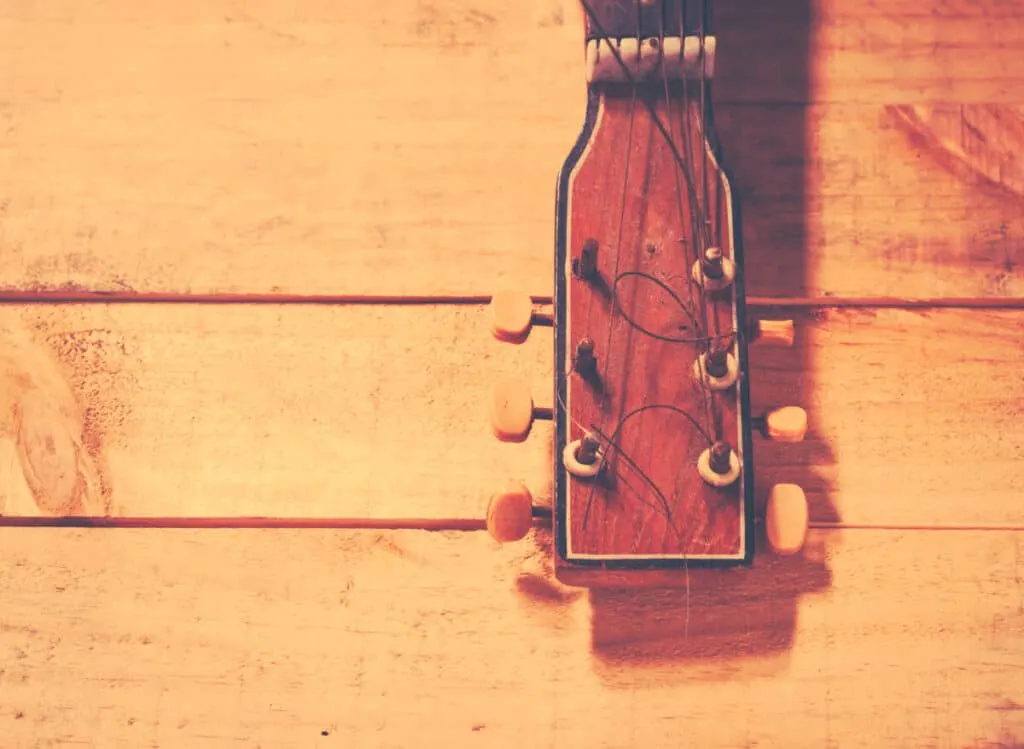 The musical instrument company, Gretsch, was established in 1883. The German immigrant Friedrich Gretsch founded the company in Brooklyn, New York. Friedrich eventually passed the company on to his son, Fred Gretsch.
While Gretsch is best known for its guitars, the company started with the production of smaller instruments such as drums, bongos, and tambourines.
With so many years of experience in the music industry, Gretsch was able to set many firsts. For example, Gretsch was the first company to do custom color finishes on their guitars.
Despite the company's success, it was sold to Baldwin Manufacturing in the 1960s. The new leadership moved production from New York to Arkansas.
Unfortunately, the Gretsch factory in Arkansas burned down twice. Gretsch quickly fell into the woodworks.
Twenty years later, Gretsch guitars were purchased by a member of the Gretsch family. The company quickly rose back to its former ranks.
While the company stayed under the control of the Gretsch family, the Fender Musical Instruments Corporation took over manufacturing and distribution.
This is why you'll often find Gretsch guitars being produced in the same factory as Fender guitars.
Although Fender has outsourced some of its guitar production to foreign countries, some elite lines are still produced in California. The Corona, California facility for example (where the Gretsch Custom Shop is located) builds Fender guitars.
Fender was founded in Corona, California. That's right, a tour of the Gretsch Custom Shop is also a tour of Fender's first facility!
In addition to the factories in China, Korea, Japan, and Indonesia, Fender guitars are manufactured in Mexico. Fender began manufacturing their guitars in Ensenada Mexico in 1987.
Fender's headquarters are no longer located in California. The self-acclaimed "World's Largest Guitar Manufacturer" moved its headquarters to Scottsdale, Arizona. The company has also opened offices in England, France, Australia, Germany, Mexico, Sweden, and Japan.
With Fender, a company focused on global production, in charge of Gretsch, it's no surprise that the once American company is moved elsewhere.