Amplifiers are an essential component in any audio setup, along with a receiver, and the Headphone amps improve the listening experience considerably. They are tasked with optimally preparing the audio signal so that it can be received by headphones, and played back at the highest possible quality.
Do headphone amps need to warm up?
Solid-state headphone amps, which use transistors, are ready to use almost instantly after they are turned on and do not require warming up. Tube headphone amplifiers, on the other hand, need significantly more time for the inbuilt valves to warm up.
The exact amount of time that a headphone amp requires to warm up depends on the design of the specific model.
Much like guitar amps, some should be left for a few seconds, while others may require several minutes. To know whether your headphone amp needs to warm up, you'll need a basic understanding of its inner components.
In this guide, I'll cover everything you need to know on the subject.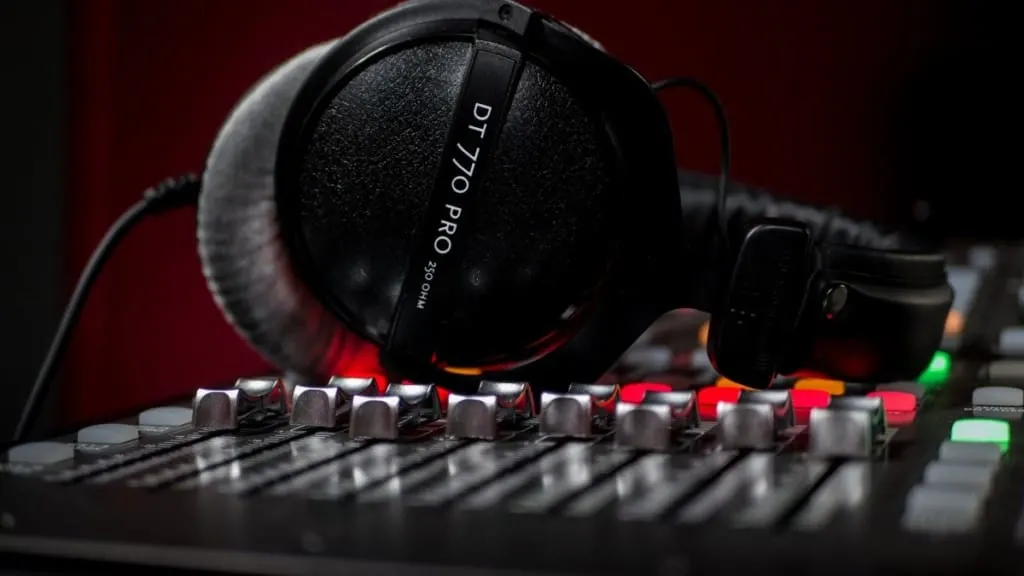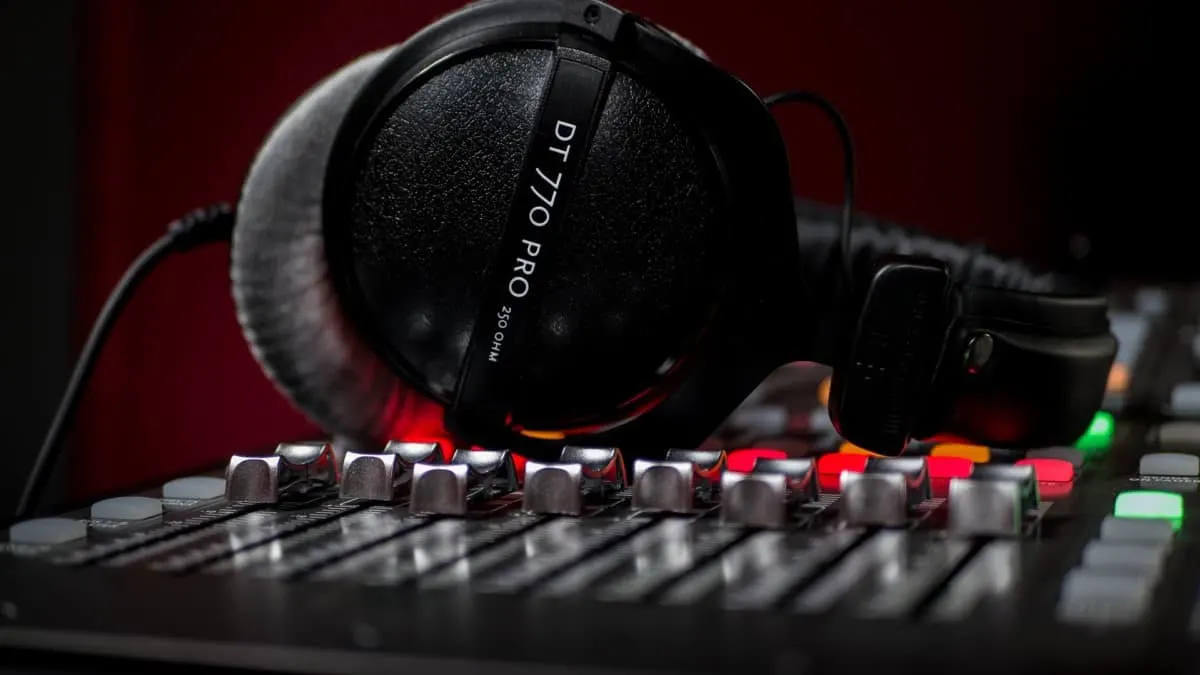 Transistor vs Tube Headphone Amps
The most common variety of headphone amps are known as "transistors" or sometimes "solid-state" devices. As the name suggests, they use a transistor for the amplification process, and this produces a distinctive sound.
Tube headphone amps are the alternative variety.
They're slightly less common in the digital age, but many audiophiles prefer tubes to transistors because they tend to add warm, vintage-style coloration to the audio. If you're familiar with solid-state and tube guitar amps, you probably have your own opinion on which type is better.
The reason that the type of headphone amp is a key factor in determining whether or not it needs to warm up before you use it, is because although all amps essentially perform the same function, they do so with contrasting methods and means.
As a general rule, if your headphone amp is of the transistor variety, it is unlikely to require time to warm up before you use it.
It may take a few seconds for the amp to kick into action after you turn on the power, but this is simply the time it takes for the electrical current to run through the circuit, thus activating the device.
Tube headphone amps are a little more complex.
I'll get into the details of why they need to warm up in a later section, but for now, you should be aware that it's more than likely that the device will not perform to its full capacity straight after you turn it on. The time it takes to warm up depends on several factors and variables.
In the table below, you can find more information on some of the best headphone amps on the market.
Why Transistor Headphone Amps Don't Need To Warm-Up
Transistors are made from different varieties of silicon, a material that is easy to manipulate with other elements to create a positive or negative charge. There are three laters of silicon in a transistor, two of which are negatively charged and positioned on the outer layers, and a positively charged layer sandwiched in between.
In the negatively charged layer, additional electrons are found.
These electrons are capable of conducting electricity, whereas, in the positively charged later, there are spaces for the electrons to slot into place. This might sound technical, but it's essential to understanding why solid-state amps don't need to warm up.
In addition to the positively and negatively charged layers, transistor headphone amps also have what is known as a "base electrode". This is where the amp gets its power from. These layers are commonly labeled as follows:
First negative layer – "emitter"
Second negative later – "collector"
Central positive later – "base"
The input circuit of the transistor headphone amp is connected to both the base and the emitter. The output circuit of the device, on the other hand, is connected to the collector and the emitter.
Due to there being a significantly larger number of electrons than there are holes within the transistor, this causes what is known as "depletion zones". These layers don't conduct electricity particularly efficiently.
The depletion zones begin to fill up and increase in substance. This causes an increased voltage from the base, which is monitored by the input current to the headphone amp.
The base electrode then carries the positive charge, causing a number of the electrons to flow into its path from the emitter – thus decreasing the size of the depletion zones. As a result of this process, the transistor's conduciveness increases, which amplifies the signal instantly and drives the headphones.
This explains why solid-state, or transistor headphone amps don't need time to warm up.
The process I just described happens in a matter of seconds and creates the necessary amplification without requiring any noticeable preparation to do so.
I have written an article on headphone amps and particularly if they improve sound quailty. You can read it here.
Why Tube Headphone Amps Need to Warm Up
Tube headphone amps work similarly to the transistor variety, but some key differences mean they are likely to require time to warm up before you use them. They are similar in that they also have three main stages, the input, output, and multiplication stages.
The main difference is that rather than relying on transistors for the amplification process, the tube amp uses devices known as vacuum tubes, sometimes called "valves. These devices are similar to the ones you would find in a tube guitar amp.
Solid-state and tube amps offer various pros and cons. Which one is better has been a constant topic of debate amongst musicians and audio enthusiasts for decades, and the truth is, neither is better, they are simply different.
So why exactly do tube headphone amps need to warm up? To answer this question, we must delve into the technical process they use to amplify the audio so that it can be sent to the headphones and heard by the listener.
A key component of a tube headphone amp is the cathode.
This mechanism is heated when the device is turned on, which causes electrons to be essentially burned from a filament. This process is similar to what happens inside a light bulb, but in the case of a vacuum tube, there are chemicals added to it.
As the heat of the filament increases, electrons are emitted.
These electrons then exit the filament and enter a grid, which controls the electrical current. The current is intrinsically linked to the input, and it uses these electrons for its amplification. This signal is then sent to the output, and the sound is audible in the headphones.
If a tube headphone amp is not given time to warm up before you start to play audio through it, this will not cause any damage. However, there are some key negative results that are likely to mar the overall listening experience and the performance of the headphone amp.
The main issue is that the sound of the tube headphone amp will be adversely affected if it is not properly warmed up. This is because the tubes are not ready to undertake the amplification process, which relies on the heat of the filament within them to be at a certain level.
Check out this popular YouTube video on headphone amps and how to choose the right one for you.
Why Are Tube Headphone Amps So Popular?
Tube headphone amps are popular because of the tonal benefits they offer. There's a distinctive quality that the tubes produce which is different from the sound of a transistor-based device. So not giving the device enough time to warm up will essentially minimize these benefits.
There's no blanket advice on the amount of time a tube headphone amp needs to warm up, but it should be included in the specifications of the device. Some may require around 30 seconds, while other more powerful headphone amps could take anywhere up to twenty minutes.
If the headphone amp has a standby switch, you can use this to allow it to warm up. You could do this while you are setting up other equipment so that you're not waiting around for the tubes to reach optimal heat.
Allowing the tubes to warm up fully will result in a more satisfying listening experience.
The amp will be able to interact with your headphones to their fullest potential, and all of that highly sought-after tube coloration will be present in the output!
Related Questions
Can you use an audio interface as a headphone amp?
Although most audio interfaces do include an onboard headphone amp, there are certain situations where using a dedicated device is better suited. For example, a home hi-fi system would benefit more from a standalone headphone amp than an interface.
How much power do headphone amps typically use?
The vast majority of headphone amps deliver between 60 and 200 mW of power. Larger, more powerful models may even reach closer to 1 W, but this is more of a rarity.
Do I need a DAC to pair with my headphone amp?
Purchasing an external DAC offers some benefits, but all playback devices already have built-in, so it's not essential. If the DAC in the playback device is sub-par, it might be worth using a standalone device for better performance.
Headphone Amp vs Splitter which works best?
Find more information on this subject by reading another stamp sound article here.