Thanks to advancements in technological security, most devices can be blocked from use if they are lost or stolen. With AirPods, it's a little more complicated as these devices can be reset by anyone.
Can reset AirPods be tracked?
Once AirPods have been reset it's impossible to track them. Despite Apple introducing their 'Find My AirPods' feature, if someone steals your AirPods, or finds them after they've been lost, you can only track them if they have not been reset.
If the AirPods were lost or stolen recently, there's still a chance that you could track their location and potentially retrieve them.
By understanding the methods that can be used both to reset AirPods and to track them, you can improve your chances of getting them back.
In this detailed guide, we'll cover all of the information you need on the subject of tracking AirPods.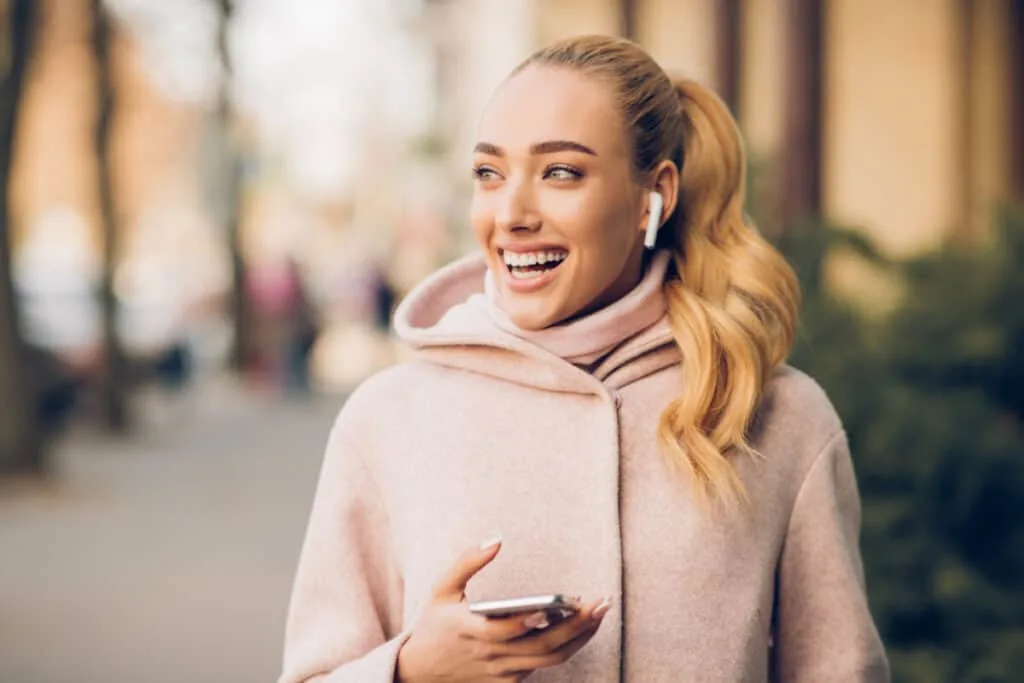 Can Stolen AirPods Be Tracked?
Many Apple products, including the latest iPhones and iPads, can be tracked relatively easily if they are stolen. Features like "find my iPhone" and the ability to lock devices have made it much more difficult for thieves to steal these products.
However, AirPods can be stolen much more easily.
Firstly, they're very small, and therefore easy for thieves to take and hide. Secondly, they, unfortunately, don't have the same level of security as iPhones or iPads.
If your AirPods have been stolen, it is possible to track them. Apple has set up two methods for doing this – the iCloud website, and the Find My iPhone app. The latter option can be downloaded in the App Store, free of charge.
To track your stolen AirPods, it's essential that they are linked to your iCloud account. If you paired them with your iPhone or iPad, they should automatically be linked to the account that is signed in on the device.
I'll explain how you can track your stolen AirPods using your iCloud account. Firstly, you'll need to go to the iCloud website where you can log in to your account using your Apple ID and password. This must be the account that you linked to your AirPods.
Then, you'll need to use the 'Find iPhone' feature on the iCloud website. Choose 'AirPods' from the 'All Devices' menu. iCloud will then begin to search for the devices, and if it is successful, you'll be presented with the exact location of your AirPods on a map display.
If the AirPods are still connected to your Apple device, they will be symbolized by a green dot. If they're no longer online and cannot be located, you'll instead be presented with a grey dot icon.
If you're lucky enough to see the green icon which indicates that your AirPods are still online, click on it. This will cause an 'I' button to be presented to you in a pop-up window.
There should be a feature labeled 'Play Sound' listed in the pop-up window. You'll need to click on this, which will cause a sound to be played from your missing AirPods. This is useful if you think there's a chance the AirPods could have been misplaced, rather than stolen.
If your AirPods have indeed been stolen, you've now got the location of the AirPods, providing they're still online. You can then choose to either take further action to get them back by reporting them as stolen.
Here's a useful YouTube video that teaches you the basics of using iCloud.
How To Stop AirPods Being Tracked
If your AirPods have been misplaced or stolen, or you want to prevent someone from tracking them after you've used them with their Apple device, this can be achieved using a fairly simple method.
Firstly, let's assume that you've used your AirPods with another person's device, or lent them to a friend. You might notice that the AirPods are then also added to the other person's Find My iPhone in their iCloud account.
This may raise issues around privacy, and the other person could potentially see your location when the AirPods are in use. They may also be able to trigger a loud sound from your AirPods, which may seem like a funny prank at first but could soon become very annoying!
If you've got your AirPods back, you can simply reset them to factory settings. This will disconnect them from every Apple device they've been paired with and prevent another person from being able to track them using their iCloud account.
To reset your AirPods and stop them from being tracked, you need to place them in the charger case with the lid open. There should be a button on the back of the case, which you need to hold for a moment until the light located between the AirPods begins to flash white.
This white light indicates that the AirPods have been reset to factory settings, and in the process, they are disconnected from all Apple devices. They can therefore no longer be tracked until you reconnect them to your iCloud account.
Airpods Pro is now available, I have written a comprehensive guide to help you decide if you should choose AirPods or AirPods Pro. There are various pros and cons to both.
This guide will help you decide if AirPods Pro is worth it for your circumstances and needs.
Here's a YouTube video that shows how to reset your AirPods.
Another method you can use to prevent your AirPods from being tracked is to go into the settings on the device which you don't want to have access to the tracking feature and instruct it to forget the AirPods.
To do this, simply open the settings on the Apple device. Then, select the Bluetooth tab, which will present you with a list of linked devices. Find your AirPods in this menu and click on 'Forget this device'.
The person who had access to the tracking features of your AirPods will now no longer be able to see them in their iCloud account.
Can Police Track Stolen Airpods?
If your AirPods have been stolen, you might be wondering whether you should alert the police so that they can potentially track them down and return them to you.
Indeed, theft is a crime that should be reported, but it's unlikely that the police can track your stolen AirPods if you are unable to do so using the methods outlined in this article.
Police are likely to advise you to try to track your stolen AirPods by using the Find My iPhone feature offered by Apple. They are unable to do this for you, as it is your account, and this would be a breach of Apple's privacy terms.
Whether or not the police will be able to help you depends on the circumstances. If the AirPods have been stolen along with other items, the police should be alerted as this is a serious crime and they may be able to find the culprit.
Likewise, if someone stole your AirPods from you physically, the police would hopefully use the means they have at their disposal to track down the criminal and bring them to justice, which could result in your AirPods being returned.
The serial number of your AirPods allows them to be tracked, providing they haven't been reset by the person who stole them. However, this number can only be used by law enforcement to verify that they are yours if they manage to track them down.
So essentially, you've got a better chance of tracking down your stolen AirPods yourself by using the Find My iPhone service and hoping that they are still able to be seen on the map that is presented to you when you use this feature.
Nevertheless, you might feel that it is still a good idea to report the theft to the police so that they are aware of the crime and can use their powers to track down the thief, which could deter them from stealing from someone else in the future.
The tables below summarize the different locations of the serial number of your AirPods, which you can potentially use to track them:
| | | |
| --- | --- | --- |
| Location | AirPod Model | Purpose |
| Charging Case | All AirPod Models | Warranty inquiries, tracking purposes |
| Individual AirPods | 2nd Generation & AirPod Pros | Repairs, replacements, and warranty inquiries |
| The setting of a Paired Device | All AirPod Models | Warranty inquiries, tracking purposes |
| Original AirPod Box | All AirPod Models | Warranty inquiries, tracking purposes |
Related Questions
Why won't my AirPods flash white?
If your AirPods don't flash white when you hold the reset button, this is because either they or their case have run out of battery.
When AirPods are fully charged, a green light will appear while they are connected to the charger. A flashing white light indicates that the AirPods have been reset and can be connected to your chosen device.
How far can AirPods be used from an Apple device?
AirPods can be used from around 10 meters from the device that they are connected to. This is the normal range for almost all Bluetooth devices, and it allows you to use the AirPods when you aren't close to your iPhone, iPad, or another device.
Why are my AirPods flashing an orange light?
If your AirPods are producing a blinking orange light, this indicates that there is an issue with them that requires a factory reset. You can do this by placing them in the charger case and holding down the button until a white light appears.
Should AirPods have the same serial number?
For more information on this please check out our article here.
Do Airpods work with Zoom?
If this is something you are struggling with, be sure to check out this article.
Can Airpods break if dropped?
Check out this article for more information.
Can AirPods Help with Tinnnitus?
I have written a detailed article on this subject. You can read it here.