Behringer is a company that manufactures and sells audio equipment. However, do they sell good audio equipment, and are they are Behringer good overall brand?
Behringer is a good brand that sells good basic audio equipment. They make cheap products that fit every budget, but their products are of good quality. Some Behringer products are the best around, while others are mediocre and designed for beginners. The Behringer product warranty is limited.
Behringer is an interesting company because it is successful, but musicians seem to dislike them. More information about where Behringer products are made and why they are so cheap is below.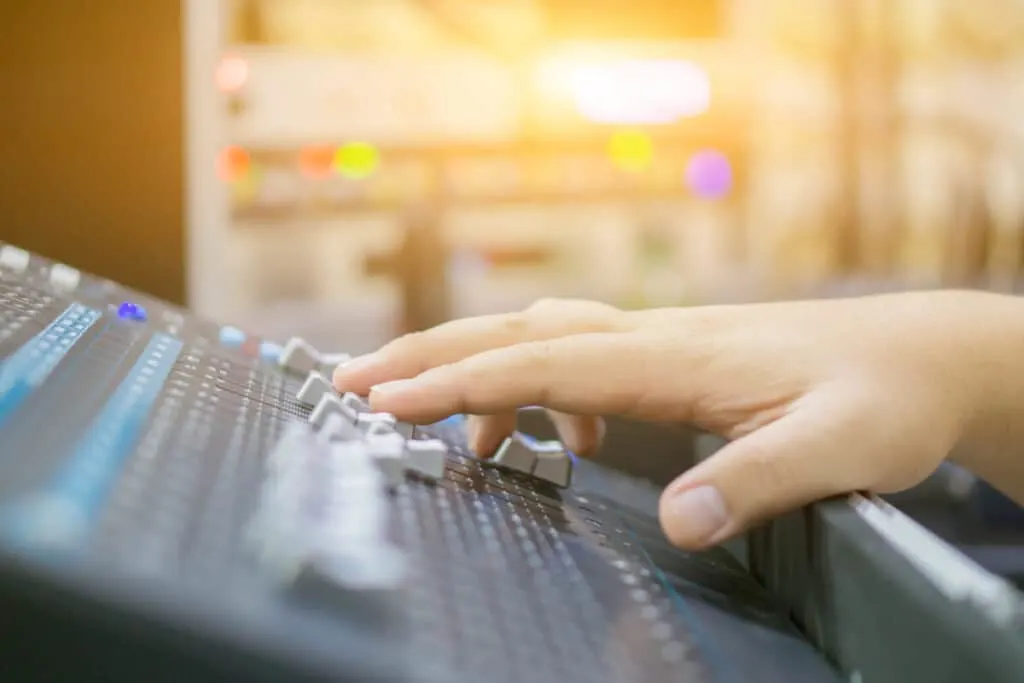 What Is Behringer Known For?
Behringer is known for making cheap music-related products.
Their audio mixers are beloved by many, as they are some of the best audio mixers on the market. Their prices allow musicians who don't have a large budget to purchase products that are needed to have a career in music.
Behringer is also known for being disliked by audiophiles and people in the music industry who believe that quality and original ideas are extremely important.
Many people who enjoy mixing and listening to music love Behringer products, but others hate them and refuse to use them.
Does Behringer Make Good Products?
Behringer makes good products, but the quality of their products is inconsistent.
Although their audio mixers are high-quality, their other products may not carry the same reputation.
However, their products come at such a low price that the quality of the products is almost invalid. Behringer sells products that are worth the price but are not the highest quality.
Behringer product users have said that the quality of Behringer products is improving. Newly released products are expected to last and help their owners produce quality music daily.
Behringer makes products that are mainly targeted towards beginner musicians and musicians that need to stay within a small budget. Professional music producers and makers rarely use Behringer products, and for good reason. They have access to much better, more expensive equipment.
Choosing Gear Can Be Really Hard!
Home recording requires a whole series of equipment, and it can be difficult to do the research to figure out exactly what to buy depending upon your budget.
I have written a complete guide to exactly which equipment you should get depending on your budget.
Behringer Q1202USB 12-Channel Mixer, Black
Premium ultra-low noise, high headroom analog mixer

4 state-of-the-art Xenyx Mic Preamps comparable to stand-alone boutique preamps

Studio-grade compressors with super-easy one-knob functionality and control LED

Neo-classic British 3-band EQs for warm and musical sound
Unfortunately, people who want to make the best music that they can don't often purchase Behringer products. Behringer has a beginner reputation that partially comes from some of the reasons why the products are extremely cheap.
In the end, it is up to you whether or not you purchase Behringer products.
Keep in mind that their product warranty is extremely limited.
If you don't register your product within 90 days of receiving it, the warranty doesn't apply. The warranty lasts for 3 years after you register your product, although what it covers changes as the product ages.
Why Is Behringer So Cheap?
Behringer is cheap partially because of where the products are made, the cost and quality of the materials, and the owner remembering what it was like to be a poor person who loved music.
Behringer products are made in China where the cost of labor and materials is cheaper than it is in many other countries.
Behringer products used to be made in Europe, but when the founder determined that he wanted to make cheap products, he decided to leave.
Behringer products have been made in China for at least 20 years.
The materials that Behringer uses are not of the best quality, so the products themselves are cheaper than other similar products. Behringer passes on their savings to their customers, which they appreciate.
When Uli Behringer, the founder of Behringer, wanted to create his own music studio, he couldn't afford it because of the high cost of equipment. When he eventually founded his company, he wanted all musicians to be able to afford the equipment that they needed to do what they loved.
Behringer products are cheap because, according to customers and music lovers, they don't have to spend a large amount of money on research and development.
Instead, they "are inspired" by their competitors' designs and produce and sell them for a lower price.
However, the theft or replication of product designs has only been proved in one case.
Behringer has faced many lawsuits against them from their competitors, but Aphex was the only company that sued Behringer successfully. They accused Behringer of replicating their Aphex Aural Exciter.
Is Behringer A Chinese Company?
Behringer is not only a Chinese company, although the products are made in China nowadays. The founder Uli Behringer was born in Germany and was taught how to play piano by his mother.
When Behringer was founded, its products were made in Europe. However, in 1997 they moved production from Europe to China when Uli Behringer realized that it was cheaper. Behringer officially moved all of production to China in 2002, when the factory was completed.
Behringer products are now made in Behringer City.
Behringer City is located in Zhongshan of China's Guangdong province. There is one extremely massive production building located in the area that they work out of. It used to be 10 different buildings but is now only one.
Behringer sells its products around the world to more than 130 countries. They don't sell Behringer products themselves, which is slightly odd.
Instead, they rely on other retailers to sell their products for them. However, it may be smart because they don't have to pay to ship their products to customers, so it saves them money in the end.
Overall, Behringer products are good, but most of the time there are better products that will last much longer. However, these products will be much more expensive. Behringer often sells products for the best and cheapest price.
If you are entering the music industry and want to learn how to work the equipment, Behringer products are something you should consider purchasing.
They are cheap and of relatively good quality, but if you are a professional in the music industry, you may want to purchase more expensive equipment that has more extensive features and will last longer. However, Behringer audio mixers are some of the best on the market.