Since the release of the 1st generation Apple TV in 2007, many improvements have been made to the popular media player. The latest 4K models deliver stunning audio and video quality.
Here's how to connect multiple headphones to an Apple TV
If you're using Apple-made devices, such as Beats or AirPods, you can use the Audio Sharing feature to stream audio to multiple headphones. If your headphones are not made by Apple, you will need to use a dual Bluetooth transmitter to connect more than one set.
Connecting multiple headphones to an Apple TV is possible, providing both devices support this.
Older versions of the Apple TV do not facilitate multiple headphone connections, but the newer, 4K models do.
It's fairly easy to connect several headphones to the Apple TV, and this allows you to enjoy the same audio as other people using the device without needing to play it through a speaker.
In this guide, we'll explain how to connect more than one set of headphones to your Apple TV, and all of the relevant information on the subject.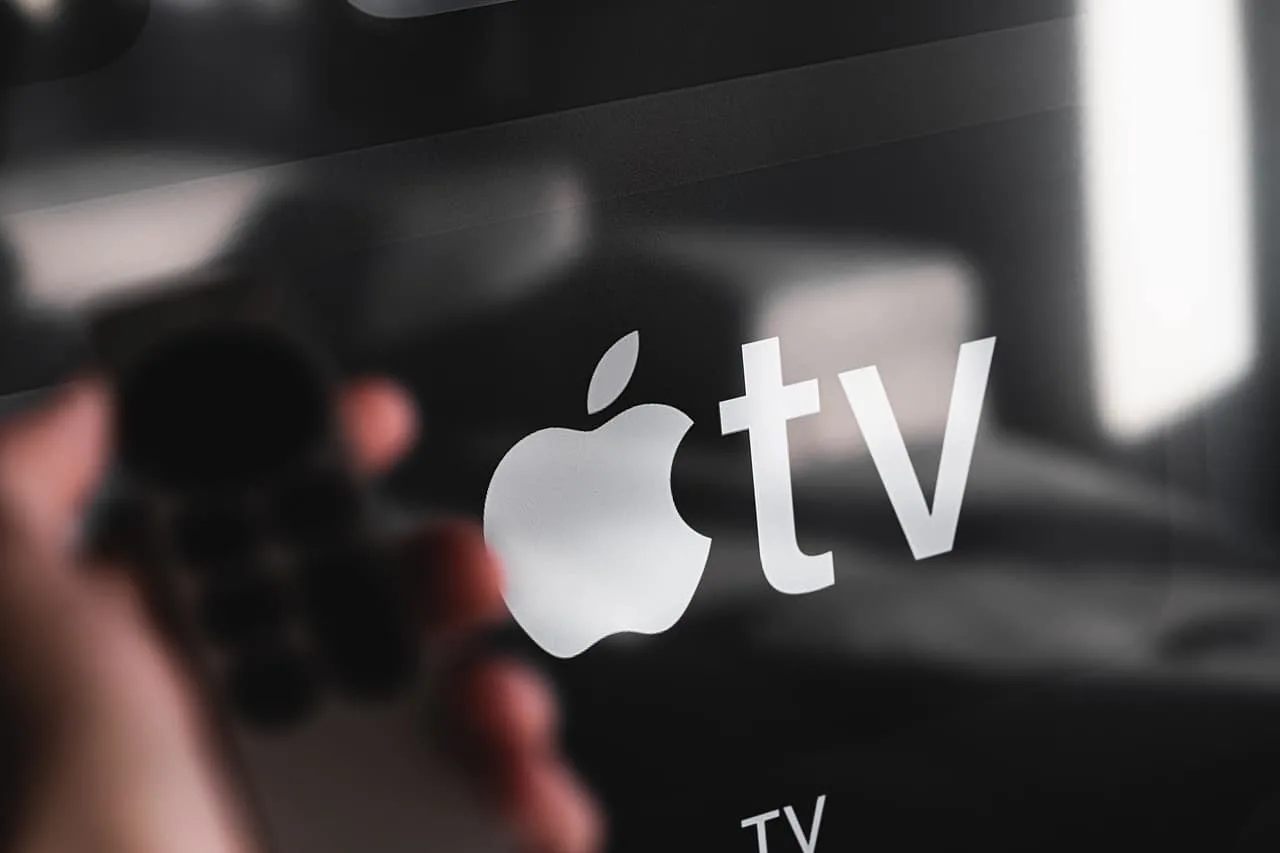 Connecting Multiple Headphones To Apple TV
Using headphones with Apple TV allows you to enjoy audio without disturbing anyone else. However, sometimes you may prefer to share the experience of listening to or watching media with another person, while both wearing a set of separate headphones or earbuds.
Many Bluetooth devices lack the capability to stream audio to several pairs of headphones simultaneously. This can be frustrating, especially if you don't have a speaker available to play the audio out loud.
Thankfully, the latest models of Apple TV facilitate multiple headphone connections. As you'd expect, this is easier to do if you're using Apple's headphones as opposed to another manufacturer's. The two most popular varieties are Beats headphones and AirPods.
If you are using Beats or AirPods, you can connect two sets of these headphones to an Apple TV by following these instructions:
Firstly, open up the Settings menu on your Apple TV.
Open the Control and Devices menu
Locate Other Devices, and select the Bluetooth tab
On your AirPods or Beats headphones, activate pairing mode (you may need to place them in the charging case depending on the model)
Select the name of your AirPods or Beats headphones from the list of available devices
Tap Connect Device and wait a few seconds until the connection is made
Repeat the process but this time, select the second set of headphones
After you've completed these steps for both of your sets of headphones, you can now stream audio from the Apple TV and it should play at the same time through them.
This also allows you to control the volume level of the audio played through both headphones by simply adjusting the level on the Siri Remote. This control essentially acts as a master volume when two sets of headphones are connected.
If you find that the audio is only playing through one set of headphones, or the connection seems to be faulty, try forgetting the headphones on your Apple TV then re-establishing the connection.
How Many Bluetooth Headphones Can You Connect to Apple TV?
If you would like to watch a movie or listen to one of your favorite albums on Apple TV with a group of friends or family members, you might be wondering whether it's possible to connect more than two sets of headphones to the device via Bluetooth.
Unfortunately, even the latest 4K versions of the Apple TV do not facilitate more than two pairs of headphones at one time. The technology simply isn't there yet – which is understandably frustrating for some Apple TV users.
Considering Apple's reputation for innovation, it would not surprise me if they made connecting more than two sets of headphones to the Apple TV possible in the near future, but to date, it cannot be done.
This means that the only way to enjoy audio from the Apple TV with a group of more than two people requires the use of a Bluetooth speaker.
If you are using earbud-style headphones, like AirPods Pro, you could use one earbud per person and this would allow four people to listen to the audio. However, the panning and stereo imaging would be compromised by only hearing through one earbud.
Does Apple TV Support Multiple Bluetooth Devices
The Apple TV can connect to multiple Bluetooth devices. In addition to headphones, you can also connect Bluetooth speakers and keyboards to your Apple TV to improve its performance and functionality.
It is only possible to connect two Bluetooth devices to your Apple TV at any one time.
This could be two sets of headphones, providing they are made by Apple, or you could connect a Bluetooth speaker and a set of headphones at the same time.
If you wish to use a Bluetooth keyboard with your Apple TV, you would only be able to connect one set of headphones or a single Bluetooth speaker.
This is because the Apple TV is only equipped to allow a maximum of two Bluetooth devices to be connected simultaneously.
There is another way that you can expand the Bluetooth connection capabilities of an Apple TV, which we'll cover later in this guide. Unfortunately, it is not possible to connect any more than two devices without purchasing an adapter.
The Bluetooth connectivity of Apple TVs has been steadily improving with every new model that they release, so it wouldn't come as much of a surprise if the manufacturer addressed the limitation in future versions of the device.
Which Apple TV Models Have Bluetooth?
Since 2007, Apple has released a total of 6 Apple TV models. With each release, they have improved a variety of aspects. The newest version of the Apple TV, the 4K 2nd generation, is the most advanced model to date.
Some of the main things that Apple has consistently improved about the Apple TV include the support of higher resolution videos – the newest model supports 2160p, compared to 720p that was supported by the second generation of the original range.
The 4K range also supports higher resolution audio files than earlier models and includes improved functionality, compatibility with Apple devices like the iPhone or iPad, and many other significant improvements.
From the 3rd generation Apple TV onwards, each new model has supported Bluetooth connectivity.
The 1st and 2nd generation Apple TVs did not allow users to connect Bluetooth devices like wireless headphones, speakers, or keyboards.
After the 3rd generation, Apple released the HD version, which is also known as the fourth generation, in 2015. This model supported Bluetooth connectivity, but it was not yet possible to connect multiple Bluetooth devices at the same time.
Then came the 5th generation in the 4K Apple TV range. Released in 2017, this model boasted a significantly better visual quality, audio quality, and the capacity to connect multiple Bluetooth devices such as two sets of headphones or speakers.
The latest Apple TV, released in the spring of 2021, lost the ability to connect Bluetooth keyboards. However, Apple made up for this by increasing the strength of the Bluetooth connection.
Check out this YouTube video on how to get set up with Apple 4K TV.
Can You Use a Bluetooth Adapter With Apple TV?
As I previously explained, it is much easier to connect two sets of AirPods or Beats headphones to an Apple TV. This is because these are Apple-made devices and therefore can ensure that they are compatible, encouraging people to purchase more of their products.
If you have two Bluetooth devices that are not made by Apple, but you would still like to connect them to the Apple TV at the same time, there is a way that you can do this.
You'll need to get an external device that is known as a Dual Bluetooth Adapter or Multi-Device Bluetooth Transmitter. This will allow you to connect more than one set of non-apple headphones or speakers to your Apple TV.
The Bluetooth adapter or transmitter is connected to the headphone jack on the Apple TV. It is powered by a USB power source, and you then connect your Bluetooth headphones or speakers to the Apple TV via this device.
Related Questions
Can you get Apple TV on an Amazon Firestick?
It is possible to download the Apple TV apps onto your Amazon Firestick and enjoy the many TV shows, movies, music, and other media that it includes. You must be subscribed to Apple TV+ or purchase the media to watch it.
Does Apple TV work without Wi-Fi?
You can use Apple TV without connecting to the Wi-Fi, but this will limit the functionality. Apple TV requires an internet connection to stream any media that hasn't already been downloaded. Without an internet connection, you can only enjoy previously downloaded media or games.
Can you watch live TV on Apple TV?
Apple TV includes a variety of live TV channels. Some of the channels are exclusive to Apple TV, while others are featured on other streaming devices.
Apple TV includes a variety of live TV channels. Some of the channels are exclusive to Apple TV, while others are featured on other streaming devices. Providing you subscribe to Apple TV+, you will be able to choose from many live channels.